Pre-Conference Intensive A – Establishing and Growing A Fiduciary Practice
A presentation on how to start and grow a fiduciary business.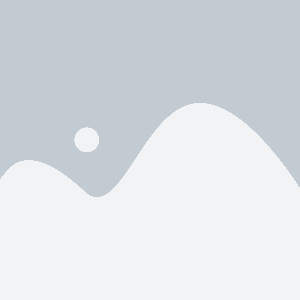 Ms. Boehmer has been in practice over 15 years, serving as the President of the Professional Fiduciaries Association of California (PFAC) from 2011 to 2013. She is also a certified mediator through the Los Angeles County Bar Association. She has been an outstanding advocate and backer of legislation aimed at improving the fiduciary profession and standards in California. Ms. Boehmer, who is also a licensed tax preparer, has owned and operated Norine Boehmer Management, Inc. since 1990.

Aaron N Jacobs, CLPF, NCG
Aaron N. Jacobs is a California licensed professional fiduciary and owner of Sentry Services. Aaron specializes in assisting his clients as trustee, successor trustee, conservator, power of attorney, and guardian, as needed. Aaron has degrees in business and economics. He is co-president of the San Gabriel Valley chapter of the Professional Fiduciaries Association of California. He has built his reputation in Pasadena and throughout Southern California through caring, discrete work with families in need of a trusted agent to act on their behalf.

Jeff Marvan is the founder of Marvan Law, A.P.C. Jeff received his J.D. from U.C. Davis, King Hall School of Law and his bachelor's degree in political science from The Colorado College. After graduating from King Hall, Jeff was a public defender for Yolo County. Jeff established Marvan Law, A.P.C. in 1996. Marvan Law, A.P.C. is a boutique estate planning and probate litigation firm. A great deal of its present focus is representing professional fiduciaries. From 2012 through 2014, Jeff served as an adjunct professor teaching trust and estates at Glendale University College of Law. Jeff was a councilperson for his local neighborhood counsel. Jeff is a member of LACBA's settlement officer program. Jeff presents at numerous legal education programs sponsored by LACBA, SFVBA, SBBA, Pincus Professional Education, and PFAC. In addition to being a member of LACBA's Trust and Estate Executive Committee, Jeff is the chair of Court Appointed Counsel Training Program. Jeff has received the honor of being selected as a Super Lawyer for 2020-2022 and as a Best Lawyer for 2022.

Yevgeny L. Belous completed his undergraduate studies at the University of California Santa Cruz in 2005, graduating with a degree in Economics and Business Management. Mr. Belous earned his J.D. from Thomas Cooley Law School in 2009. For 10 years, Mr. Belous has been practicing exclusively in the areas of trusts and estates, conservatorships, guardianships, estate planning and probate litigation. A large portion of Mr. Belous' practice is devoted to representing professional fiduciaries in court proceedings and private trusts. This includes representing professional fiduciaries in disciplinary proceedings by the Professional Fiduciaries Bureau. Mr. Belous is a frequent lecturer on probate law, fiduciary ethics and fiduciary practice management. He has been named a SUPER LAWYER RISING STAR for 2018, 2019 and 2020.